Its difficult to find lasting love, but by recognising your attachment type you can be more conscious in your relationships and stop self-sabotaging
It was the breakup that changed Amir Levines life. Fifteen years ago, he told his partner that he was falling in love with him and wanted them to move forward as a couple. His partner fled, moving across the country. The end of the relationship was especially painful for Levine. At the time he was a student at Columbia University in New York, where he is now assistant professor of clinical psychiatry. He was working in a therapeutic nursery programme, helping mothers with post-traumatic stress bond with their children. Through it, he became fascinated by the science of adult attachment.
In the 1950s, the influential British psychologist and psychiatrist John Bowlby observed the lifelong impact of the earliest bonds formed in life, between children and parents, or primary caregivers: attachment theory, which has been widely researched and drawn upon since then. There are three major styles of attachment: secure, anxious and avoidant.
When Levine came across attachment theory as a student, no one seemed to have applied it to adult romantic relationships but he immediately saw the relevance to his own heartbreak. His boyfriend had an avoidant attachment style.
It was a revelation to Levine; now he knew why their relationship hadnt worked. It didnt make it less painful, but I could understand it better. I was surprised that no one had taken those concepts and translated them into something that people could use.
For 15 years, he has been doing just that, at Columbia, in private practice, and as an author. With his friend and fellow psychologist Rachel Heller, Levine wrote Attached, a practical guide to harnessing adult attachment theory to find lasting love, described by its authors as the manual we wish wed had when we were dating. The idea is that by recognising your type you can identify a suitable partner, be more conscious in your relationships and stop self-sabotaging.
Its not you, its my attachment style, may sound like a gift for commitment-phobes, but the response to Attached suggests it has really helped people, says Levine. First published in 2010, the book has been updated to include stories from readers who found it a profound relief to discover that their needs for closeness are valid.
There is an assumption that everyone has the capacity to love in the same way, says Levine, but our attachment styles act like programming: It goes much deeper than communication it affects our perception of the world, without us really knowing it.
A persons attachment style is largely influenced by whether or not they bonded successfully with their primary caregivers parents or otherwise in childhood, though more recent research suggests that genes, and our romantic history as adults, may also be influential factors. Analysis of studies in North America and Europe found that roughly 25% of the population are avoidant, and 20% are anxious.
Anxiously attached people tend to be overly preoccupied with their partners and whether they love them back, while avoidants equate intimacy with a loss of independence and deploy distancing strategies. (You can find out your type by doing the quiz at AttachedTheBook.com if it is not immediately obvious.)
Learning about which style they are can change peoples lives, says Levine: They are stopped from doing the same thing that hasnt worked for them.
You are not necessarily stuck with your style: according to a four-year study, one in four people do change over time often as a result of a relationship with someone who has a secure attachment style.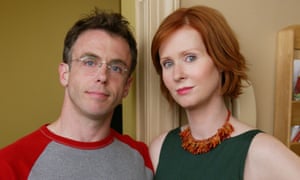 Source: http://www.theguardian.com/us