Home secretary objected to extraction of unaccompanied minors and orphans from north-east Syria
Home secretary Priti Patel intervened to block a recent rescue operation to bring British orphans and unaccompanied minors home from Syria, sources have revealed.
During National Security Council meetings last month and internal discussions, Patel, backed by several other ministers including defence secretary Ben Wallace, objected to the extraction of British children from the war-ravaged country, sources say.
Their opposition meant that a discussed late October rescue operation was abandoned at the last minute because Patel, Wallace and chancellor Sajid Javid felt the children posed security concerns.
More than 60 British minors, including at least three orphans, had been identified, and a quick and safe route identified to take them out of north-east Syria and then to Erbil, Iraq, where they would be flown home direct to the UK.
It has also emerged that not only had the extraction plan been prepared but that a number of councils in the UK had offered the care package and reintegration programme necessary for the children following their arrival in the UK.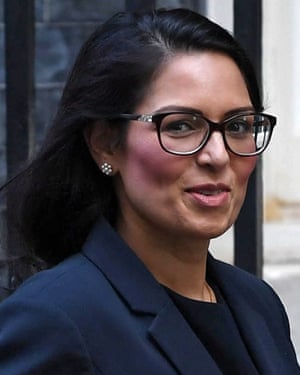 Source: http://www.theguardian.com/us