Greta Thunberg, Chris Packham, Jack Monroe and others credit their Aspergers with giving them the focus to get things done. Here, poet, writer and autist Joanne Limburg wonders if the condition has helped her, too
When I heard Greta Thunberg say that being different was a superpower, I had to replay her saying it. Several times. I was diagnosed with Aspergers syndrome at 42 and, seven years on, Im still far from sure what that means. Are those of us with autistic spectrum conditions disabled or different? Are we, by definition, deficient human beings, or are there compensations that come with our condition? Are there any circumstances in which autism could be considered, not merely an acceptable difference, but a superpower?
Thunbergs comment some two months ago was her robust response to commentators who had sought to use her Aspergers to discredit her, claiming she must be a nave puppet and calling her a weirdo with a monotone voice. She wrote: I have Aspergers and that means Im sometimes a bit different from the norm. And given the right circumstances being different is a superpower. #aspiepower.
As a fellow autist, I find myself stuck in the middle of these two incompatible views: on the one hand, autistic people are disturbed, nave individuals who are incapable of knowing their own minds or speaking credibly; on the other, autistic people are superhumans with a preternatural ability to see the truth of things and to articulate it without equivocation. The world would be better without us; the world would be lost without us.
Food writer and campaigner Jack Monroe, too, has written that learning to harness her own autistic traits has enabled her to see them as a kind of superpower. Novelist Katherine May is more ambiguous: My autism brings some things I really value the flood of words I experience, the ability to fixate on a subject and burrow deep into it, and an intense relationship with the natural world. But there are other bits Id get rid of. I break things and hurt myself all the time; and I hate the way that I dont remember faces and so come across as rude.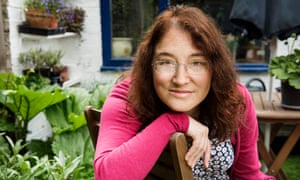 Source: http://www.theguardian.com/us