Teaching men how to approach women they dont know is a $100m industry. But does it help men find their dream mate – or just encourage street harassment?
In an upmarket bar near Oxford Circus in London, I am watching two men hit on women with all the desperation of a doomed cavalry charge. But without the heroism.
Mike and Raj (not their real names) circle the bar, scanning for women, drinks held at an awkward right angle to their chests. When they identify a target, they approach. The women stiffen, their smiles tightening. They swirl drinks with straws and chit-chat politely before mentioning boyfriends real or imagined. The men retreat, regroup, identify fresh women. Advance, engage, retreat. On and on it goes.
Im standing with the man coordinating this operation, the British pickup artist Johnny Cassell, as he watches as Mike and Raj his students run drills. Tonight is the culmination of Cassells intensive, day-long Impactful Connection workshop. For 700, Cassell promises to help men master the art of attracting the women you truly want. But watching as Mike and Raj hit on women indiscriminately, it looks as if any women will do.
It has been a long and disturbing day. Arriving at the venue, a four-star Mayfair hotel that morning, I had found Cassell, 31, in a black mood: a client had just dropped out. Tall and handsome, with a wolfish air, Cassell switches between being charming and cold. He does not like being contradicted or mocked. At one point during the session, I joke about spreadsheets and GDPR violations. Cassell is visibly displeased.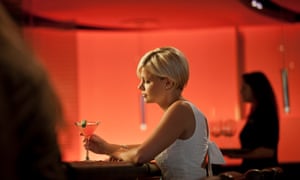 Source: http://www.theguardian.com/us